Online Store

Click Here to register your pet with MyVetStore today! If your pet is already registered, click here to start shopping!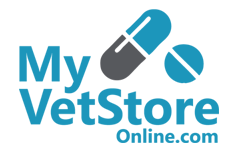 Our online vet store is your one-stop shop for anything you might need for your pet. From food and toys, to supplements and even prescribed medications, we've got you covered. We have products specific to cats, dogs, small mammals, and horses!
Set up automatic monthly orders, view your order history, and use the Easy Dose It feature to order single doses of monthly medications, such as flea and tick prevention. MyVetStore offers FREE ground shipping on orders over $38.00 and all products are manufacturer guaranteed!!
MyVetStoreOnline was developed for veterinarians by Midwest Veterinary Supply, Inc. Orders are processed by JAT Pharmacy, LLC, after approval from a licensed veterinarian. If you have any issues or concerns about a recent order please tell us about them using our Contact Us page. For returns, don't forget to include the item name, quantity, reason for return, invoice number and the date of your purchase.
Our Hours
Please call 952-818-2273 (CARE) or email Dr.Soucheray@gmail.com for additional information or an appointment.
Depending on availability, appointments may be scheduled outside of normal business hours at request.

Monday-Friday: 8:00 AM to 5:00 PM
Saturday-Sunday: Contact for availability